About Mt. Hebron High School
Hours: 7:25 a.m. – 2:10 p.m.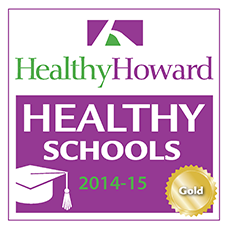 Principal: Andrew Cockley
9440 Old Frederick Road (Route 99), Ellicott City, MD 21042 (Google map)
Contact Us
Main office: 410-313-2880
Fax: 410-313-2543, fax
Athletics: 410-313-2885
Student Services: 410-313-2883 | Twitter: @MTHStudentServ
Student Services Fax: 410-313-2502
Gifted & Talented: 410-313-2887
Water Quality
October 28, 2016 - Water Quality Report
The Howard County Bureau of Water and Utilities determines that the water at Mt. Hebron High School complies with the USEPA and MDE mandated standards and is safe to drink.
Board of Education Representative
Howard County public schools are divided into school clusters, which are assigned to individual Board members to facilitate school visitations, attend special events, and provide a point of contact for each school community. View all BOE school cluster assignments.
MHHS BOE Representative: Cynthia L. Vaillancourt